$4525.00The Cadaver Calculator - Find out how much your body is worth. From Mingle2 - Free Online Dating
Mingle2 - Free Online Dating
I must say I'm impressed....
And knowing this...I can answer the question of:
If you were to lose an arm in an
accident and they CANNOT
replace it or fix it...
and so they offered to cook it up,
stir fry, style...maybe w/ some
d.e.l.i.c.i.o.u.s. soy sauce or something
would you, i ask
WOULD YOU
taste?
That said, an arm is...what? ....15% of your body?
That's a.......$680 dish just about....
And everyone knows that....
food THAT expensive MUST be tastey.
-------------------------------------------
i have an urge to make a movie...
but am too busy this summer
maybe some other time.
Any good ideas?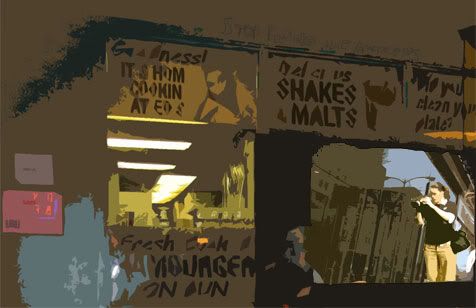 -----------------------------------------
On a really exciting note
the New York Times featured a GREAT
article:
"NO TYPECASTING Unlike running, a sport usually dominated by young, rail-thin athletes, cycling is more forgiving of body type and age because of different aerodynamics. The best cyclists going up hills are those with the best weight-to-strength ratio, which generally means being thin and strong, but heavier cyclists go faster downhill."
I think its a Great point and just another
reason why ....there's no excuse to not
get out there and ride
....unless its raining
....or too hot
...or too cold
....or...you're too hungry and out of cliff bars....